If you still don't know what to do, we recommend having these marketing strategies to position your website on Valentine's Day at hand that will serve as a guide to reach the success you desire.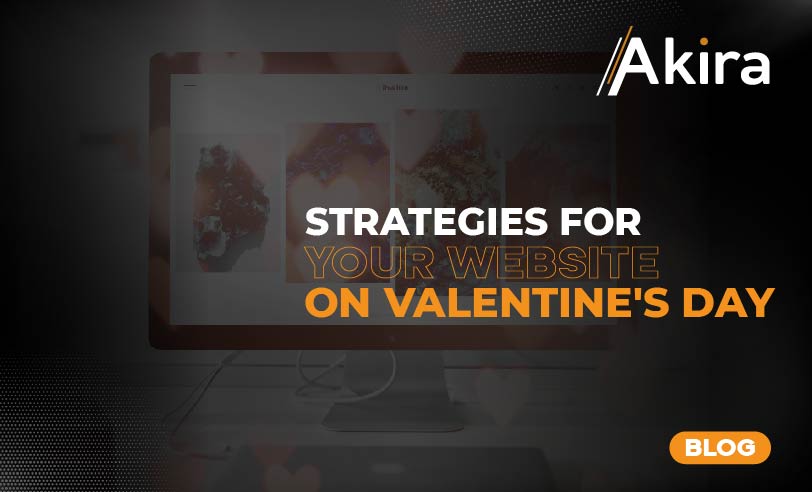 Create an eye-catching look for your Valentine's Day communication.
Decorate your website for the Valentine's Day celebration. The second step to take is to embellish the store. But don't just focus on decorating to position your website on Valentine's Day; instead, spread the love through your social platforms. If the user sees a change in your profile picture or some content related to the celebration, they will be drawn in and will likely enter your site and discover the exclusive offers or promotional packages.
Create a day deal or time-limited offers
This will make users feel drawn to the urgency of taking advantage of the offer before time runs out. Once customers get to your store, take the opportunity to offer something special: create a limited time offer with a special discount to incentivize the purchase.
Offer personalization in the gift or special wrapping
Offer free gift wrapping and maybe even personalized. Many physical stores offer gift wrapping service for free during the holidays, and it usually leaves a great impression on their buyers. Online stores like Amazon won't be left behind for sure.
Offer gift cards with a visible button and a Valentine's Day look
A high percentage of people who will buy a Valentine's Day gift don't know what to get. Others, due to the world situation and the pandemic, prefer to buy online and enjoy Valentine's Day at home. Those who choose to go the easiest route can opt for gift cards, which are always appreciated.
Offer a Valentine's Day package just for this period
Who wouldn't love to receive a box full of sweets, flowers, and a bottle of wine this Valentine's Day? So why not take this opportunity to design promotional packages that include these items and more? This way, you'll increase the average value of orders, boost your online business sales, and your customer will surely be very satisfied with the result. Using a plugin such as Product Bundles to create special offers during the Valentine's season with discounts and affordable prices can be an excellent marketing strategy for this period.
More
specific
digital
marketing
strategies
to
position
your
website
on
 Valentine
's
Day
would
be
the
following
:
Have you ever been looking for a flight price on an airline's website, and twenty minutes later found the same offer on your Facebook feed? Magic? No, but almost. If you want to reach people through social media, remarketing will help you out. This technique allows you to design personalized ads for those users who previously visited your business website. You can create custom audience lists with Facebook Ads or similarly with Google Ads to reach your target audience. This means that those users who came to check out your gifts guide will see an ad featuring the product observed as soon as they connect to any of their social media accounts such as Facebook or Instagram.
Dear customers, every year products worth 4 billion dollars are lost through abandoned carts. Approximately 60% of these carts can be saved and turned into orders. What better occasion to do this than on a holiday like Valentine's Day? Emails & Alerts
Are an effective way to push users towards purchases. You can design campaigns specific for different events, such as Valentine's Day.
Valentine's Day is a great opportunity for eCommerce businesses. Organization, advertising, and choosing the right promotions are essential for any initiative you undertake to position your business website. But essential is managing your business and treating your customers kindly. Not only on the 14th of February.